The new version of iOS allows some iPhone users to unsend messages two minutes after sending, as well as edit them up to five times per message.
The new version of iOS 16 has been available since September 12. Among its many novelties, Apple has integrated the possibility of canceling the sending of an iMessage up to two minutes after the message has been sent.
To do this, just long press on the message concerned, then press "Cancel sending". The message then disappears, and is replaced by the words "You have canceled the sending of a message". The other person will receive[Prénom] canceled the sending of a message".
However, if the recipient is watching the conversation when the message in question is sent, he will see it until it disappears. Undoing doesn't technically prevent sending, but does "delete" the message from the conversation, for both participants. Likewise, the person will also receive a notification of receipt, before the message is canceled.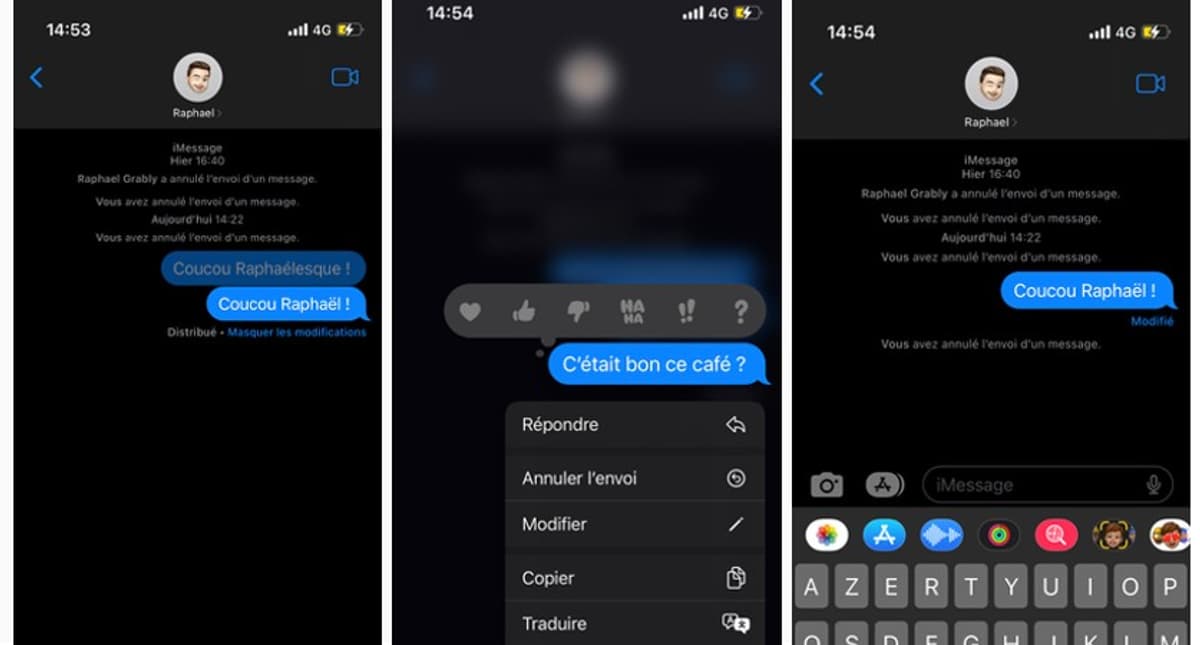 Only for iOS 16
However, this is only possible with two devices that have iOS 16 installed. If the message is sent to an iPhone on a later version and its sender cancels it, the recipient will still be able to see it.
It is now also possible to edit a message that has already been sent. This operation is possible within fifteen minutes of sending, and only five modifications are possible.
The manipulation is the same as for canceling a sending: you have to press on the message, then select "modify". Then, you have to rewrite the message and resend it. The history of changes is visible to all interlocutors.
As a reminder, iOS 16 is available on the following devices: iPhone 13, iPhone 13 mini, iPhone 13 Pro, iPhone 13 Pro Max, iPhone 12, iPhone 12 mini, iPhone 12 Pro, iPhone 12 Pro Max, iPhone 11, iPhone 11 Pro , iPhone 11 Pro Max, iPhone XS, iPhone XS Max, iPhone XR, iPhone X, iPhone 8, iPhone 8 Plus, iPhone SE (2nd generation), iPhone SE (3rd generation).