All Internet users seem to have rushed to the search engine during the Argentina-France final. Twitter is also breaking records.
On December 18, all eyes were on Kylian Mbappé and the players of the France team, beaten on penalties by Argentina. But they were also on search engines.
Google recorded its highest traffic in 25 years during this World Cup final, as Sundar Pichai announced on Twitter. "It was like the whole world was looking for one thing!" added the CEO of Google.
Sundar Pichai did not give precise figures as to the number of Google searches associated with this World Cup final. But taking a look at Google Trends, Google's platform dedicated to search frequencies, reveals some exceptional figures.
Searches for "World Cup final hat-trick" or "final referee" explode the statistics
The query "triple world cup final", in reference to the exploit of Kylian Mbappé, for example, recorded +4700% of searches. Many Internet users have also tried to find out who was the referee of this meeting, the search for "final referee of the 2022 World Cup" thus recorded an increase in searches of 2800%.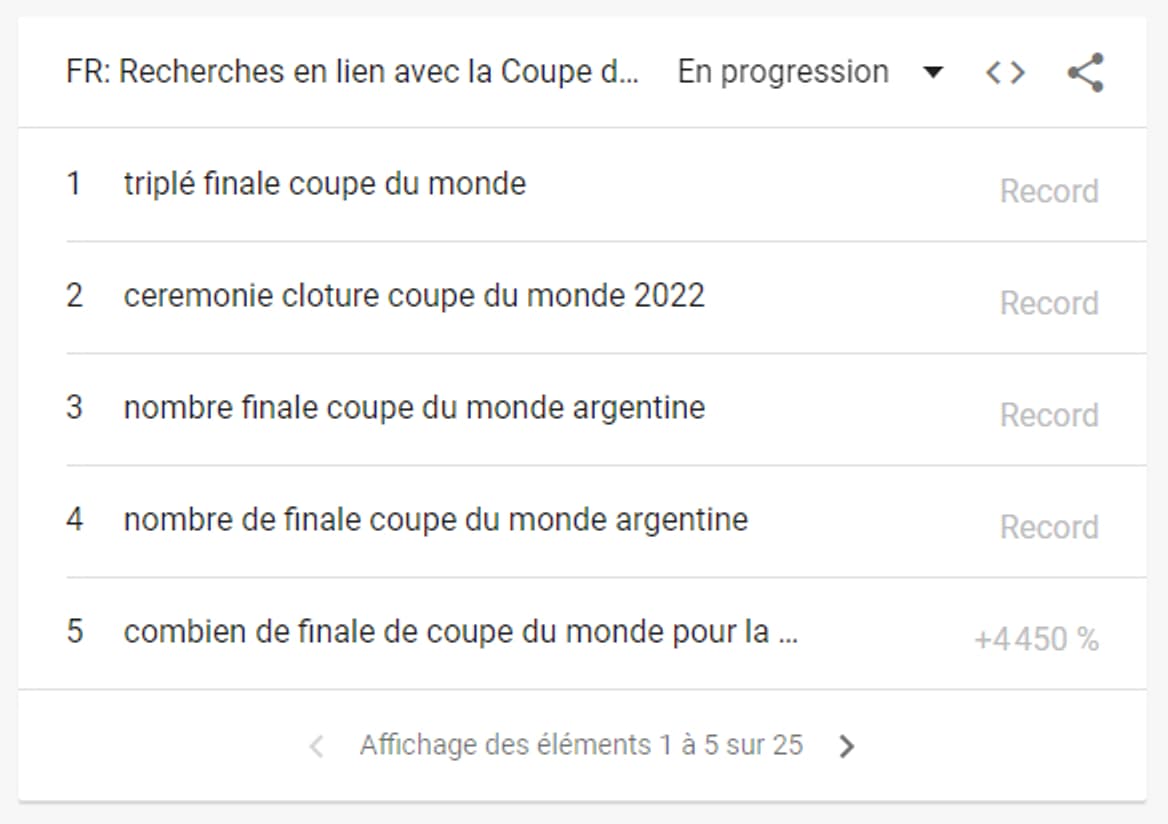 According to data from Google Trends, many World Cup-related queries have shattered records, without however providing precise figures on the exact number of searches.
The search engine indicates, however, that on December 18, Antoine Griezmann slipped to the top of the searches of the moment, with more than 200,000 searches about him. A ranking that is surprising when we see that Kylian Mbappé is absent from the ranking despite his hat-trick.

Also save to Twitter
And it's not just on Google that the statistics have panicked. On Twitter too, the number of tweets in real time quickly exploded according to the words of his boss, Elon Musk, present in the stadium. The billionaire tweeted a few minutes after the first but of the Blues, indicating that there had been 24,400 tweets per second at that precise moment, a record for a World Cup match.