The end of year celebrations are approaching and the smartphone is one of the most requested gifts. Discover our smartphone selection less than €300.
© NordWood Themes / Unsplash
Xiaomi, Samsung, iPhone: discover the best smartphones under 300 euros
A true jewel of technology, the smartphone has become essential for many French people. Impossible to do without it, this small object allows you to make phone calls, send messages, browse the Internet, take photos… And you can find them at all prices. here are the best smartphone models under 300€.
Xiaomi's Redmi Note 11 Pro 5G smartphone
In a few years, Xiaomi has managed to establish itself as one of the biggest mobile phone brands. Compatible with 5G thanks to the Snapdragon 695 processor, the Smartphone Xiaomi Redmi Note 11 Pro allows you to navigate quickly and enjoy an ultra-smooth gaming and streaming experience. But that's not all, the Redmi Note 11 Pro will also seduce you with its aesthetics.
Available in several colors, this smartphone has an elegant design. It is both light and thin to be easily held in the palm of your hand. Only 202 grams are enough to contain all the power of this smartphone.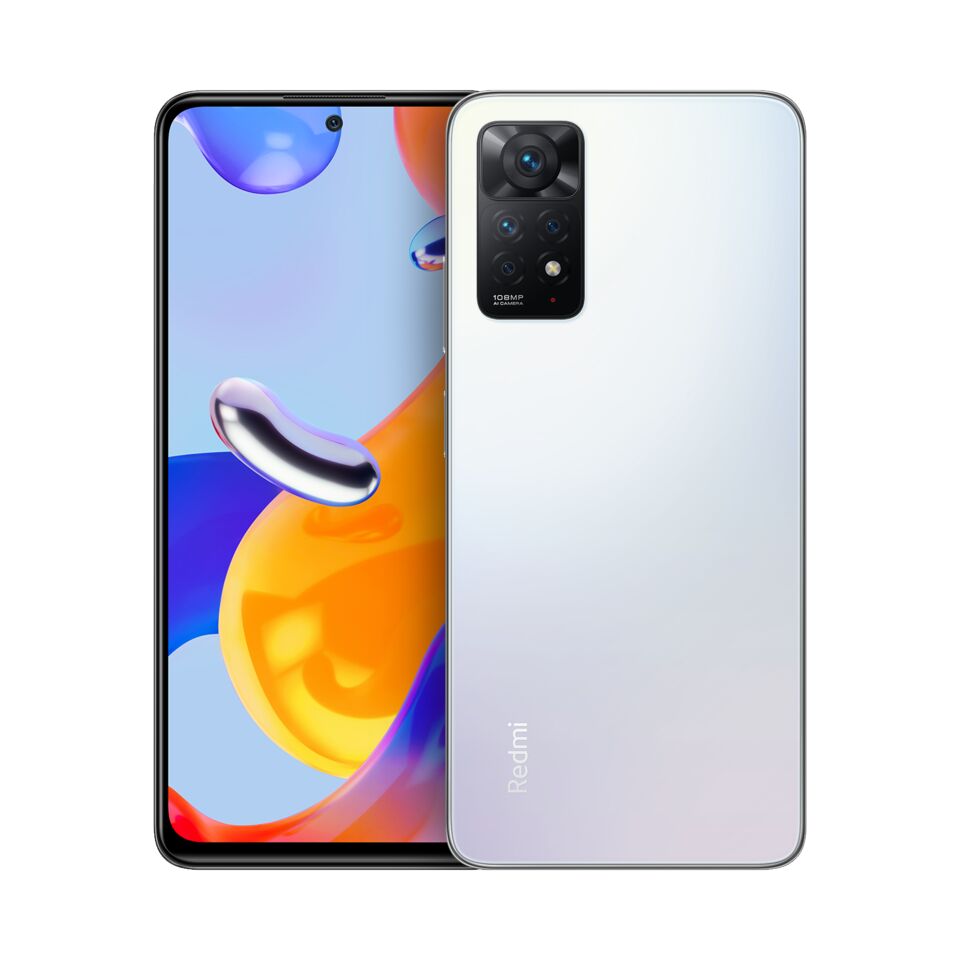 Impossible to talk about the Redmi Note 11 Pro without talking about its camera. The 108 megapixel main camera allows you to get crystal clear images, Day and night. With the 6.67″ AMOLED screen, you maintain good visibility of your phone, in all lighting conditions. As you will have understood, among smartphones under €300, the Redmi Note 11 Pro offers you a unbeatable value for money.
The Samsung Galaxy A23 5G
A leader in technology and industry, Samsung is one of the essential brands in mobile telephony. The Samsung Galaxy A23 5G is proof of that. It combines a Snapdragon processor with a memory of 4 GB of RAM. The result: performance is fast and efficient.
If you are looking for smooth navigation, you will be served. With its 6.6″ Infinity-V screen and Full HD+ resolution, you can enjoy your Samsung Galaxy A23 5G to play games, watch movies or series and spend time on social networks very easily. The Samsung Galaxy A23's 120Hz refresh rate is twice that of a standard smartphone.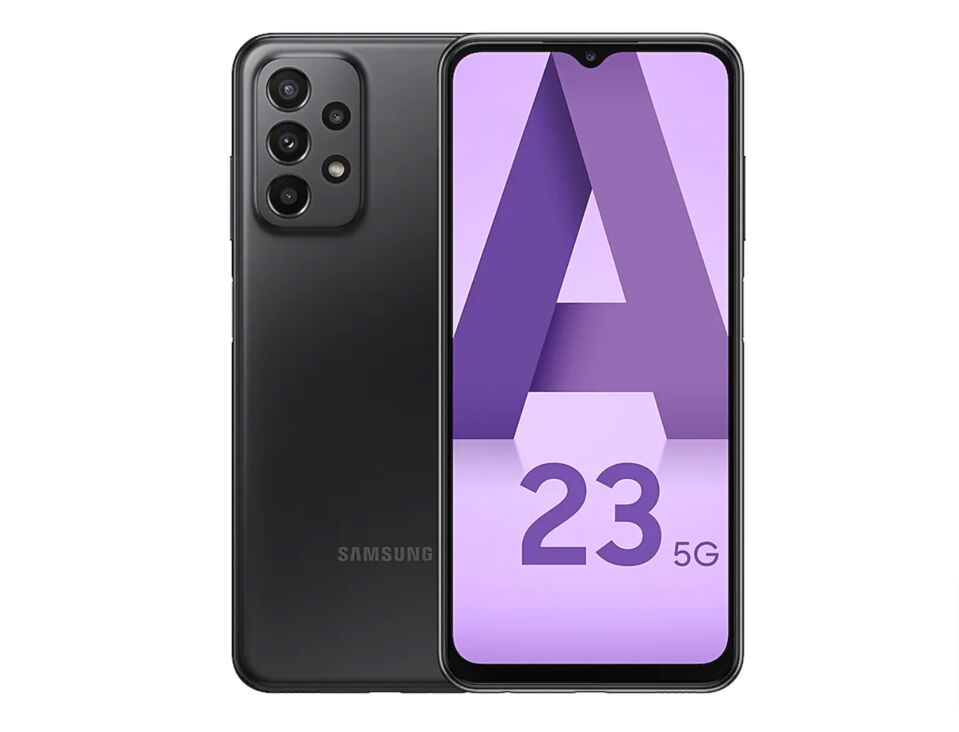 Despite exceptional performance, Samsung has favored a simple design for its Galaxy A23. The look is both sleek and iconic and highlights the quadruple photo sensor. You will no longer have any excuse not to photograph the world around you. Thanks to the Macro sensor, every detail will be visible. You have to portraits worthy of a professional. The Samsung Galaxy A23 is one of the best smartphones under $300.
Apple's Refurbished iPhone 8
For those who have always dreamed of owning an iPhone, but cannot afford it, refurbished is the ideal solution. Apple no longer has to prove itself when it comes to the quality of its products. The refurbished iPhone 8 remains an excellent smartphone. Among the iPhones, it is also one of the best smartphones under 300€.
Equipped with an Apple A11 Bionic chip, the iPhone 8 guarantees you great power as well as good ergonomics. Photo enthusiasts will be served since theApple iPhone 8 is equipped with a 12 megapixel photo sensor. Video enthusiasts are not left out thanks to the 4K image quality. Burst mode is available. And to combine photo and video, use your iPhone 8 to take photos while recording video.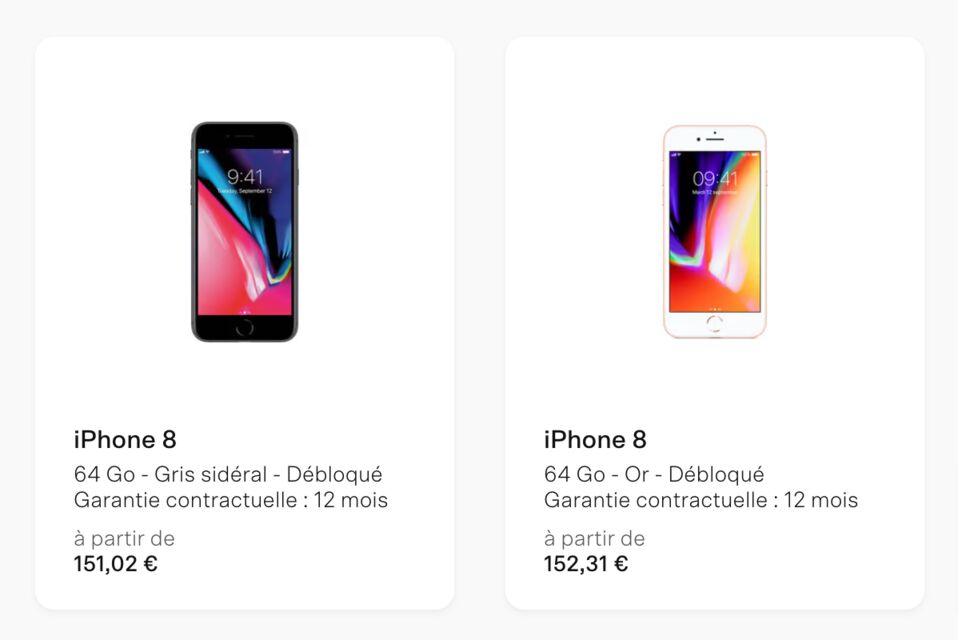 iPhone 8 is splash, water, and dust resistant. A real plus if your smartphone suits you everywhere! When it comes to security, Apple has thought of everything. To unlock your smartphone, you will need register your fingerprint. As for the operating system, iOS13, it is considered the most personal and secure in the world. Your privacy will be well guarded.
And of course, having an iPhone also means being able to take advantage of all the applications offered by Apple such as FaceTime or Siri. Without forgetting iMovie or Pages. You can even make purchases and pay with your iPhone using Apple Pay. If the refurbished iPhone 8 does not integrate the latest Apple novelties, it nevertheless ranks among the best smartphones under 300€.
Among these 3 models, which smartphone are you most convinced of? Whatever your choice, know that for less than 300 €, you will enjoy a high-end phone. Do not hesitate any longer and let yourself be tempted by these very popular smartphones.
We earn a commission on products featured on Gentside when you make a purchase from our site. Prices are given for information only and are subject to change.